Who's your Neighbor
1.8
Have Fun Sneaking into Your Neighbor's Home!
Who's Your Neighbor is a fun gaming app which puts you in the shoes of a stealthy individual who loves to sneak into the home of his neighbor undetected and steal his stuff. If you like playing games on your Smartphone then this simulation game would definitely interest you a lot. It will give you the chance to explore the house of your neighbor and steal some of the stuff from his home. However, you need to be careful that you are not caught while sneaking around your neighbor's home as it will not end well for you. Who's Your Neighbor has a nice gameplay and is extremely well-designed which, makes it easy to play for both experienced and novice gamers.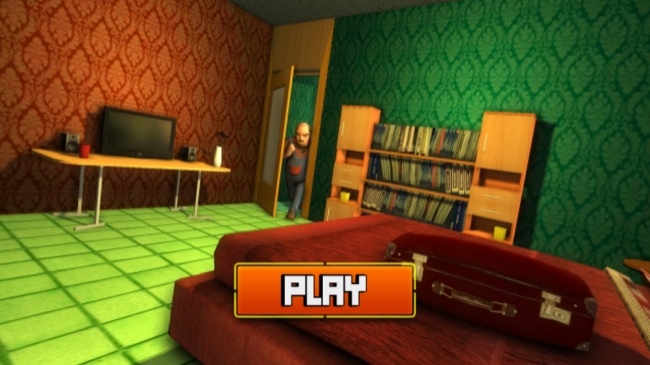 The home screen of Who's Your Neighbor shows your character sneaking into the home of his neighbor. There is a large 'Play' button located at the bottom-centre of the screen. You will have to click this button in order to begin playing this simulation game. Who's Your Neighbor offers you various challenging levels. Each level has a certain mission that you will have to accomplish. For instance, in the first level, your task is to find the entrance of your neighbor's home. In the second level, your mission is to steal the coffee mug of your neighbor.
A good feature of Who's Your Neighbor is the hints that it offers you for clearing each level. You can reveal these hints by clicking the 'light bulb' icon that is located on the left-hand side of the screen underneath the pause button. Aside from the hints, this simulation game also provides instructions to you at every step. For instance, you will get notified about the radar that is located at the top-right corner of the screen during level two. This radar shows the positions of both you and your neighbor in his home. You are represented by the golden arrow while the red dot is for your neighbor. The green dot present on the radar signifies the location where you have to go.
Who's Your Neighbor reveals its options as you continue to move ahead in a level. For instance, in level two, you are given the option of collecting the coffee mug you have to steal by pressing the 'collect' button that will appear as soon as you are in the vicinity of the coffee mug. Each time you complete a level in this simulation game, you will be given the chance to either go back to the home screen, replay the same level again or move on to the next level.
The best feature of Who's Your Neighbor is the high-quality 3D graphics and the stunning environments that it provides. All of the elements in the game have been designed in such a way that it feels almost real. You will definitely like the controls of this simulation game as well which are extremely responsive and are not that difficult to use as well. The sound effects of this gaming app are also one of its highlights. The background score is appropriate for the game and makes playing this game a great deal of fun.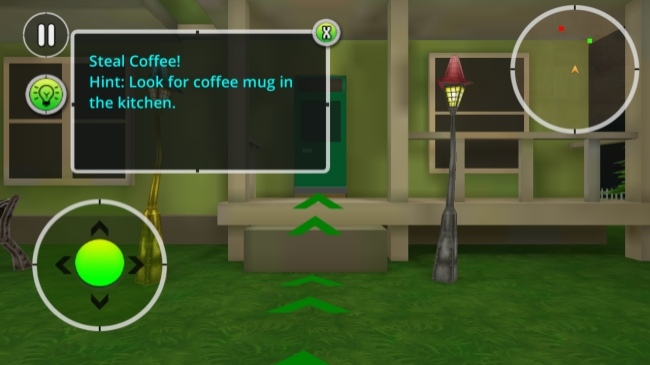 Features:
Nice gameplay
Excellent 3D graphics
Incredible sound effects
Simple-to-use controls
Challenging levels
Hints available for clearing levels
Stunning environments
Conclusion:
Who's Your Neighbor is a simulation game which is ideal for both adults and children. Its high-quality 3D graphics and amazing sound effects make this gaming app a good addition to your Smartphone game collection. It is definitely an app worth downloading on your Smartphone especially if you like playing simulation games.
---
Add a review
Tell us your experience with
Who's your Neighbor
1.8
RELATED PROGRAMS
Our Recommendations
---
---
---
---